B4i Startup Call
is open
Submit your application to the Acceleration and Pre-Acceleration programs.

Deadline: January 7, 2021.
Apply now
Corporate innovation
The Innovation and Corporate Entrepreneurship Center
Innovation and entrepreneurship pose demanding challenges to large corporates. The Innovation and Corporate Entrepreneurship Center (ICE), jointly founded by B4i and SDA Bocconi, is a catalyst for research, training and business support. It aims to boost the entrepreneurial energy of corporates, while also supporting them managing the firm and the sources of uncertainty in the market to reduce the barriers to innovation.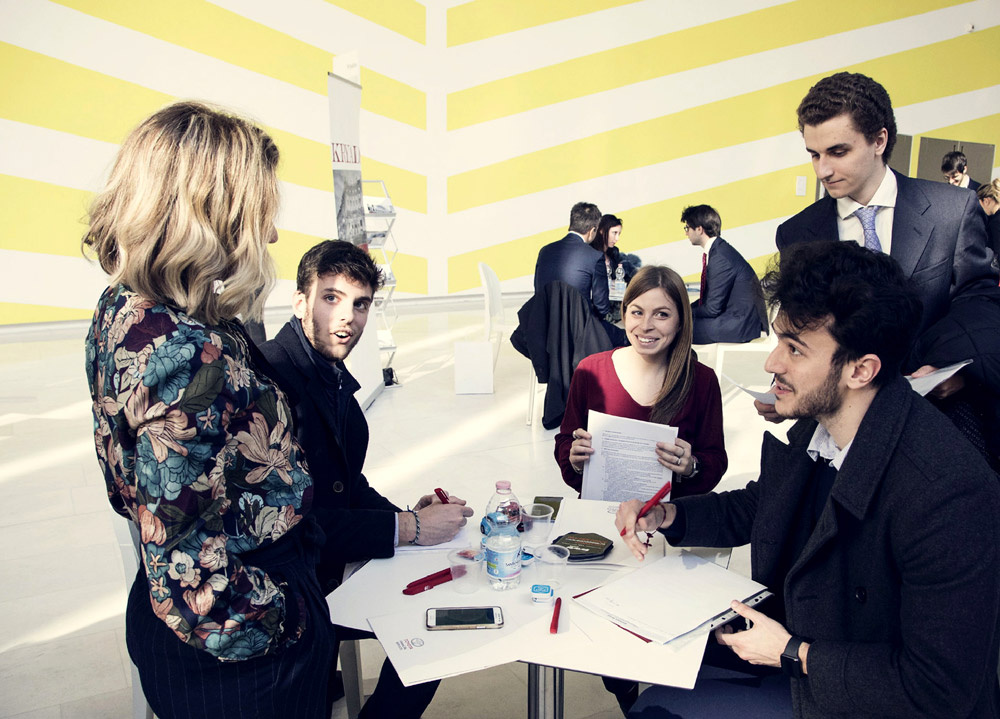 A set of customizable services are available for both individuals and corporate teams to support and boost the identification and development of innovation opportunities.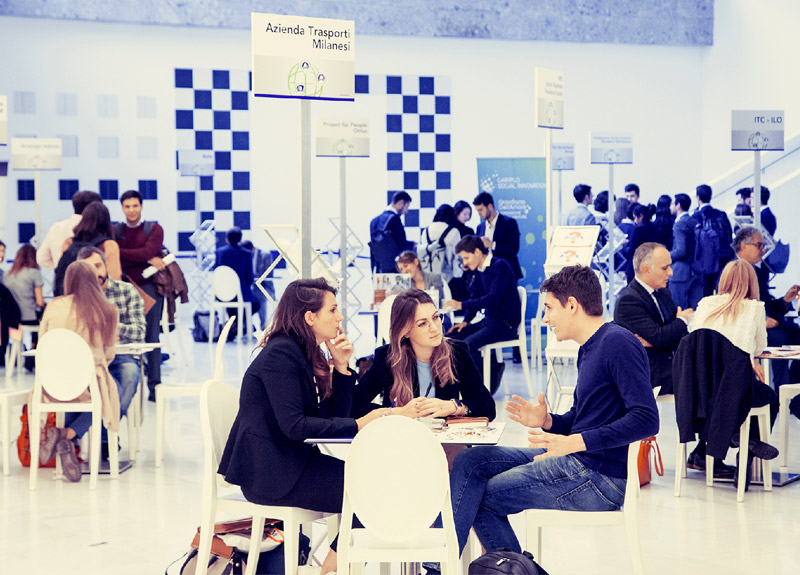 Following ad hoc preliminary meetings, ICE typically offers a tailored pathway to understand and tackle the major innovation challenges the corporate client is facing. The current offering aims to provide corporates with information about best practices, business and technology trends, while also putting them in contact with early-stage business ideas and startups to investigate business development opportunities.
The Innovation Journey
While every company requires a certain level of customization of the Innovation Journey, it may follow some common steps.
Stages
Issues
Touchpoints
Stage
Understanding of Innovation challenges
Issues
How does technology change the competitive landscape?
How should we respond to that?
Touchpoints
Case studyB4i Experts Club
B4i Innovation Concierge
Bocconi Innovation Forum
Stage
Definition of Innovation sandbox
Issues
What type of innovation do we need?
How do we organize for innovation?
Touchpoints
Innovation workshopInnovation contest
Issues
What are the most promising ideas inside and outside the firm?
How do they generate value?
Touchpoints
Startup RadarPre-Acceleration
Investment Decision
Issues
How does the prototype of the new service/product look like?
Should we create a startup?
Touchpoints
Design Doing
Prototyping
Innovation Governance
Issues
How do we introduce the product in the market?
Touchpoints
B4i Acceleration
1
Case study
Case studies are particularly useful to understand a company and they become flexible instruments for future strategy developments and training programs. The Faculty at SDA Bocconi has a track record of business cases that later supported the development of fruitful projects, such as corporate Academy programs.
2
Innovation workshop
Based on a firm's strategy (and ideally its case study), the Innovation workshop points to develop an innovation strategy, i.e. a plan to grow revenues and/or profits by creating new products, services and business lines.
3
Innovation contest
Innovation contests are calls for ideas addressed to the client's employees on specific topics selected by the top management together with ICE. The objective of an innovation contest is to unleash the company's and the employees' innovation potential, boosting engagement internally and scouting high-potential innovation opportunities.

Typically the outputs of an Innovation contest include:
A pool of ideas based on deep industry knowledge
Increased engagement
Internal talent scouting
4
Startup Radar
Identifying and investigating startups can anticipate the major challenges a company will soon face. ICE developed a 2 steps methodology for a focused startup radar:
the ecosystem analysis, aimed at identifying the disruptors (companies that thanks to innovative technology and/or business model have the potential of influencing the dynamic of the industry);
the competitor intelligence, aimed at deeply understanding the disruptor model and how it could modify the ecosystem.
5
Pre-Acceleration program
Corporates with very early stage promising ideas can consider the corporate Pre-Acceleration, a crafted educational program aimed at creating complete product teams and taking them from a concept idea to a minimum viable product.
In a 10 modules program, ICE aims to transfer the main empirical skills needed to build successful innovation.
6
B4i Experts Club
Corporate clients are highly engaged in the Experts Club, an initiative launched with B4i institutional and research partners, including Politecnico di Milano, Università Statale di Milano, Istituto Italiano di Tecnologia, Plug&Play and Henkel X.
The B4i Experts Club meets up regularly for virtual or face-to-face breakfast and happy hours, to informally discuss themes emerging across all B4i programs.
7
Bocconi Innovation Forum
BIF is the two-day annual conference organized by B4i and SDA Bocconi on grand challenges, technology and business innovation. BIF's scope is to facilitate debate and idea generation among academics, researchers, corporations, startups and investors.
All corporates enrolled in ICE's programs are invited to attend the Conference but also to contribute to its design and especially to the selection of the main underlying theme of each edition.
Contact us and we will be happy to give you more details about our services and their potential.