May 14, 2020
Bold is a way of life: Endelea presents the new collection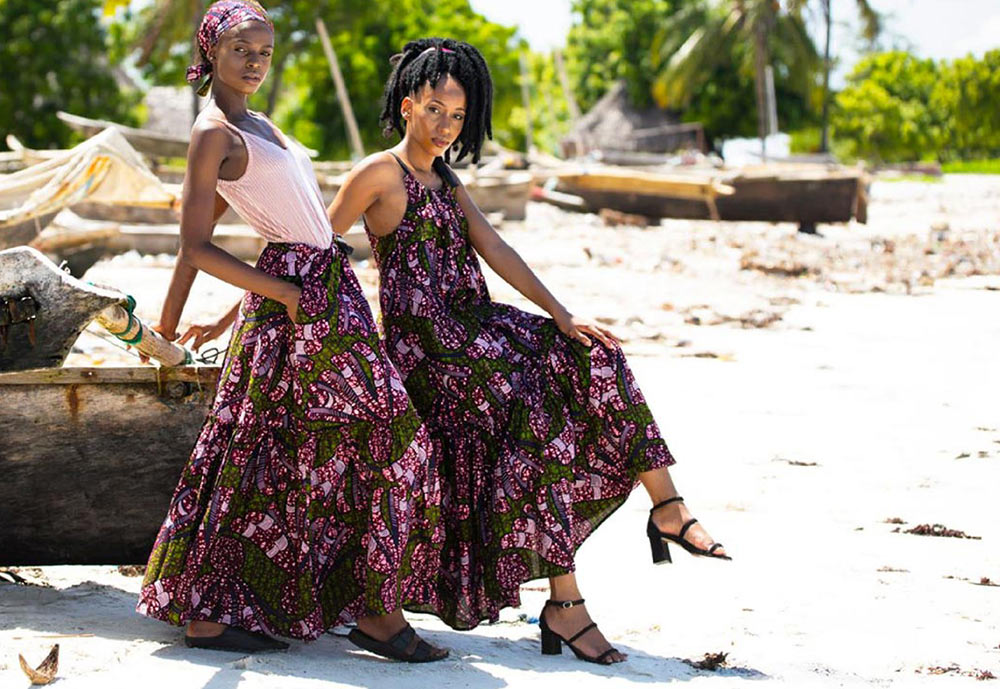 Large and feminine volumes with African prints as protagonists: Endelea's 2020 collection has arrived
At its third collection, Endelea says it clear: "bold" is no longer just the payoff that describes the brand's dream and the one of Tanzanian future fashion designers. It is a style made of volumes and colours, versatility and comfort. Garments and accessories designed to focus on the hues and prints of African wax fabrics: this is the concept behind the 2020 collection of Endelea, the ethical fashion brand designed in Italy and produced in Tanzania.
The icon of the collection is the long flounced wrap dress that gently follows the movements of the body. Same as the maxi skirt, which exaggerates volumes and colours to offer maximum comfort and femininity; the palazzo trousers with their soft and elegant fit; the top with flounces, an explosion of colour and volume with a sophisticated allure. In line with the previous collections, the new one also features more essential garments: the pencil skirt and miniskirt are the perfect mix of made in Italy minimalism and African exuberance.
Versatility is the key word of a collection that adapts to various occasions and bodies. All the garments have a touch of sophisticated elegance that you can wear from morning to evening. Ribbons and drawstrings allow to adjust the neckline of tops and dresses or the waist of skirts and trousers, while the unisex jacket, with male buttoning and hidden details, is perfect both for her and for him.
The clothing collection is enriched by accessories such as backpacks, maxi bags and tote bags. With hair bands and collars for her, bow ties and pocket squares for him. The home decor collection reveals pillowcases, tablecloths, placemats and table runners in happy and bright wax fabrics.


Endelea
In Swahili, "endelea" means to move forward, to continue without giving up, to hang on despite the challenges. Endelea is an ethical fashion brand born in Milan in 2018 with the aim of creating clothes and accessories in African wax fabrics designed in Italy.
All the collections are designed in Milan and handmade in Dar es Salaam, to contribute to the development of a real fashion industry in Tanzania, where it is now almost completely non-existent. Endelea believes that knowledge is key to change and invests in education, collaborating with local universities, organizing free workshops and sponsoring scholarships. Providing practical resources to young Tanzanian talents is the solution to develop, in the long term, the expertise that can create a real change in the territory.
Endelea can be purchased from all over Europe on the website endelea.it and the stories behind the scenes are told on its Instagram account.

Endelea Dream Bold
Francesca + 39 320 95 75 473
press@endelea.it
endelea.it