August 6, 2020
B4i Demo Day - Spring 2020: final pitch and 1to1 with investors for the 5 startups accelerated by B4i
The first B4i Demo Day for the Spring 2020 batch of the acceleration program took place in live streaming on Wednesday July 29th 2020, in front of some of the main investors, professionals and entrepreneurs of the startup and innovation ecosystem.
DoctorsinItaly, Duing, Endelea, VIAMADEINITALY and Qi4m - the five startups that concluded their acceleration program with B4i on July 31st - presented their projects and their results in front of an experienced and relevant audience, counting at least 50 between angel investors and innovation professionals. Among them, also 360 CP and U-Start, and Polihub, Invitalia, Kilometro Rosso and Plug and Play which are already Bocconi partners.
After the initial greetings from Markus Venzin, Dean of Innovation at Bocconi University, and Nico Valenti Gatto, B4i - Bocconi for innovation Operating Director, Oleksandr Komarevych, Head of Acceleration of B4i - Bocconi for innovation, moderated the succession of pitches and presentations of the results after the four month program. Each startup could then have a digital 1to1 meeting in their private chat rooms with investors and angels who wished to go into further details.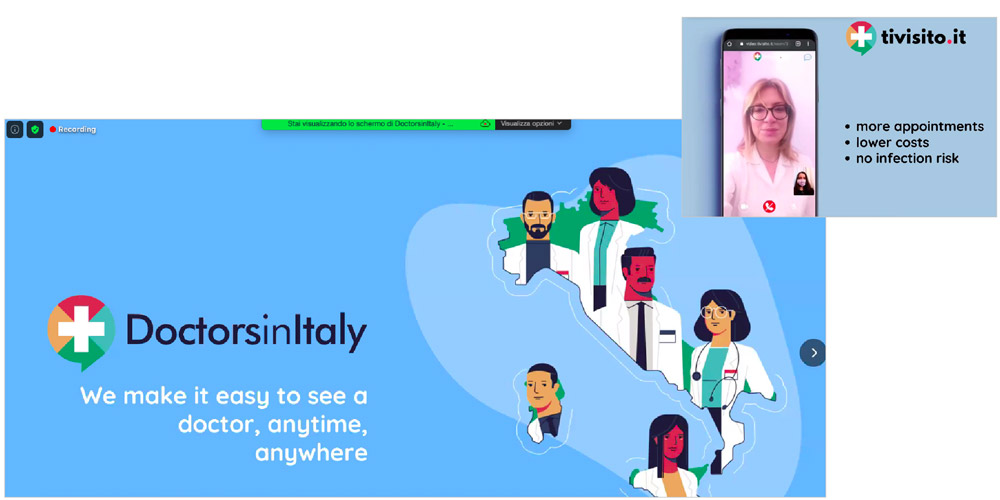 DoctorsinItaly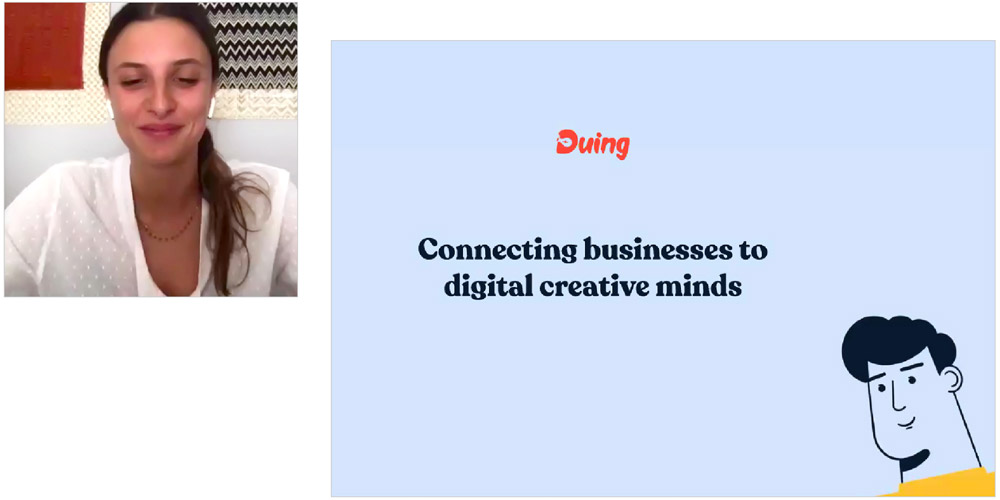 Angelica Peretti
Duing CMO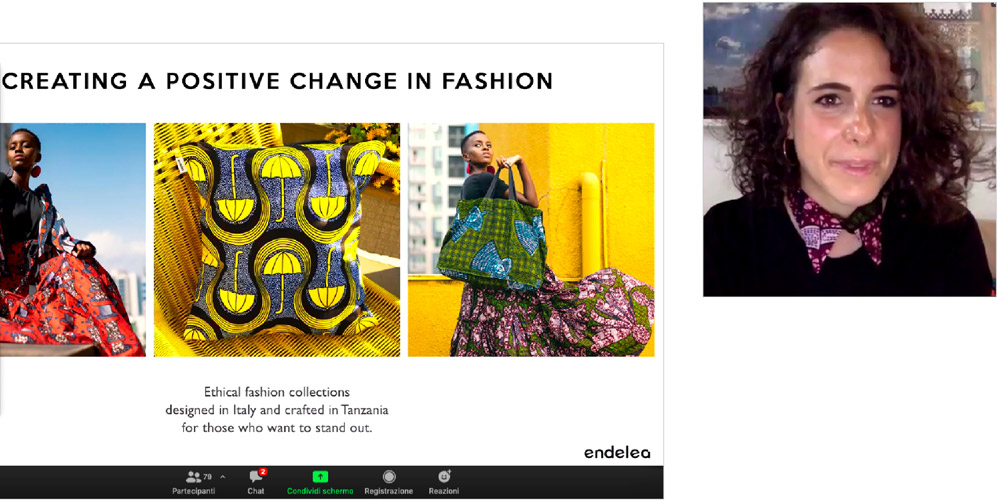 Francesca De Gottardo
Endelea CEO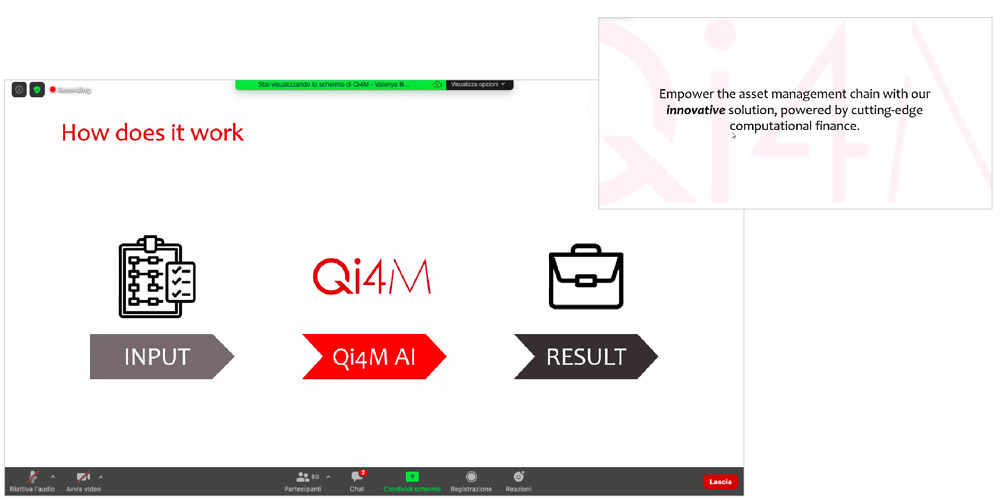 Qi4M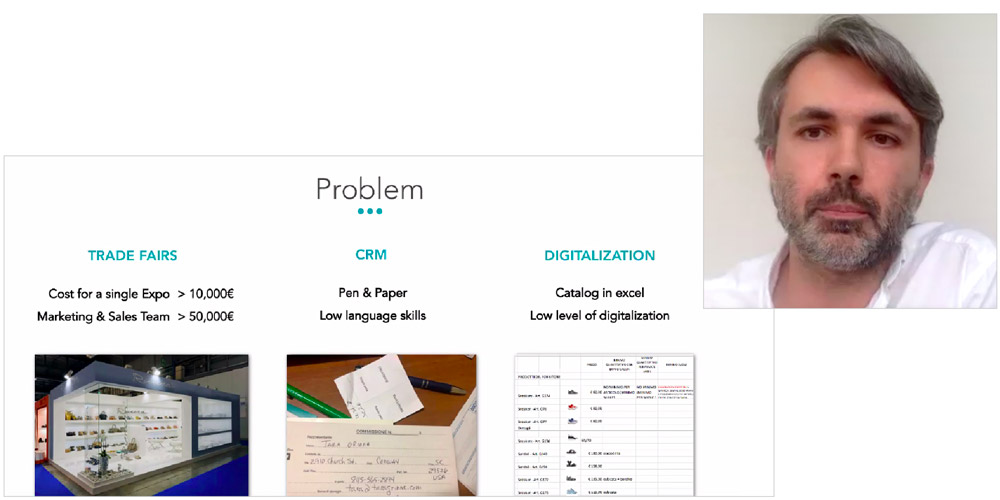 Marco Reiter
Viamadeinitaly CMO
The B4i Demo Day - Spring 2020 was the last step of an acceleration program that started in March 2020 and that managed to proceed as planned despite the Covid-19 emergency and the lockdown. After the very encouraging results of this first edition, and the launch of the second 'Bocconi for Innovation Startup Call' (which was open from June 3rd to July 19th 2020), B4i - Bocconi for innovation will announce the next startups selected for the second batch which will start in October 2020.
"The life of an entrepreneur is a journey of ups and downs, and the acceleration program helps to strengthen the spirit and resolve of entrepreneurship by putting teams in challenging situations and supporting them when a boost is needed", says Oleksandr Komarevych, Head of Acceleration of B4i - Bocconi for innovation.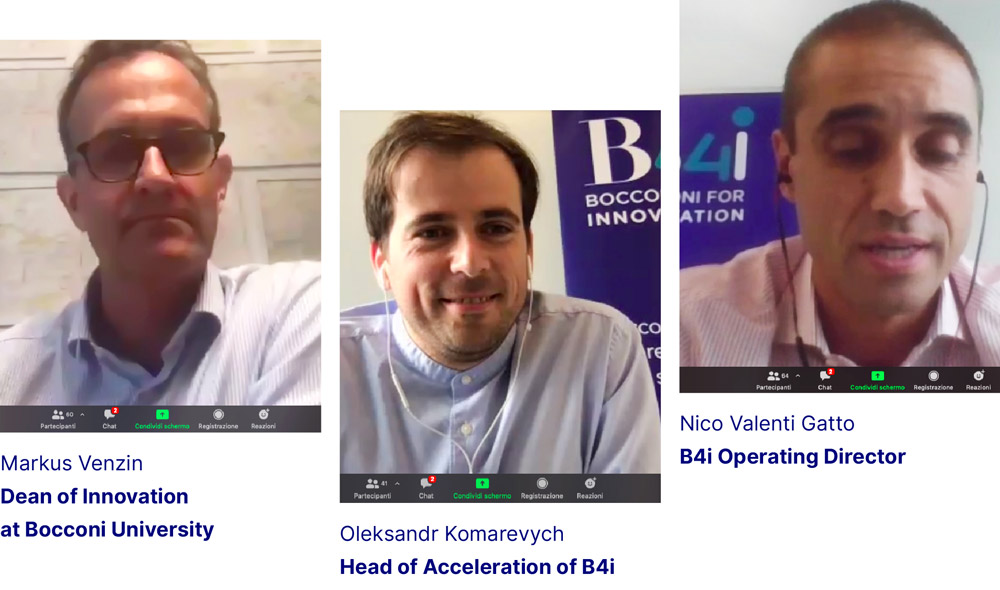 According to Paola Bonomo from Italian Angels for Growth, one of the investors who took part in the B4i Demo Day - Spring 2020: "Many of today's big companies were born in times of recession or crisis. So it's an extraordinary time to see entrepreneurial energies underway. I was very pleased that at B4i - Bocconi for innovation Demo Day three out of five of the companies that presented their projects were led by women. We need energy from everyone, both men and women, in order to shake up the country."